Feeling stressed out and need to learn how to relieve stress naturally? Stress is an emotional and physical response to pressures from the world around you. In today's world, stress seems more pervasive and persistent then ever before. Numerous studies focused on the symptoms of stress have found that 75 to 95% of all visits to primary care physicians are due to stress related issues.
Are You Just Coping with Stress?
Most people are coping with stress and need to learn how to relieve stress naturally. We get so used to being
stressed out and almost comfortable with stress when we should be focused on reducing stress.
Check this list of stress symptoms against your signs of stress and see if you need more tranquility in your life. Here's a list of stress relief tips to discover more ways to relieve stress. You can also try our guided imagery stress relief videos to relieve stress quickly right here on the site.
Click the Tranquility Window to the right and see if the guided imagery helps you meditate and experience a few moments of relief from stress and anxiety. It goes directly to our tranquil cloud imagery. Guided imagery meditation is the process of using calming and peaceful imagery as a means of managing stress and releasing stress and anxiety. Start by traveling through our tranquil cloud imagery to relieve stress naturally.
Ways to Relieve Stress Naturally

Just as stressful imagery can induce anxiety, stress or worry; tranquil imagery can induce inner peace, relaxation and stress relief. When was the last time you took a moment to gaze at the ocean and just watch and listen to the waves hit the shore? It can be a wonderfully mesmerizing and stress relieving experience.
How about watching an exquisite sunset or the leaves on a tree blowing in the wind? These experiences are natural stress relievers and can provide wonderful moments of tranquility and relaxation. You may find moments of relaxation in our guided imagery stress relief videos.
When you allow yourself to soak in and appreciate peaceful imagery you can experience moments of release from stress and anxiety. Try it here and see if it works for you. Concentrate, mediate or just daydream while watching the stress relief videos until you begin to feel relaxed. The guided imagery can be an extremely helpful meditation tool for reducing stress and can be a very effective way to relieve stress naturally. Just sit in a position that is relaxing to you and allow yourself to focus on the imagery. Choose the stress relief video on this site that is most relaxing to you and allow yourself to let your stress go while focusing on the relaxing imagery.

Best Premium Essential Oil Diffuser 12 Hour Run Time By Bellasentials Aromatherapy Supplies
Guided Imagery Meditation
Imagery meditation can power your ability to discover your inner resources and refuel your outer expressions when stress is on the rise. When you allow yourself to focus on the tranquil imagery your mind can let go of your stress and allow you to deepen your experience of inner peace. Imagery meditation is an effective stress relief technique. You may be surprised at just how relaxed you may begin to feel, and how quickly you can experience relief from stress and anxiety. Bookmark this site to keep the stress relief videos handy when you are looking for ways to relieve stress fast.
These images are great online stress relief tools to help you find moments of tranquility and natural stress relief. The tranquil imagery can allow you to rejuvenate yourself and take your mind away from the stress or anxiety you may be experiencing. You can also just close your eyes and use the audio from the video clips as your mediation tool. The videos are designed to help you gaze and meditate without distraction and to encourage you to let go of your anxiety and relieve stress naturally.

Indus Classic LG-01 7-Inch Himalayan Pyramid Salt Lamp Natural Crystal Rock, 6-8-Pound
Find your inner peace by learning how to relieve stress naturally . Life will always be stressful. Learning how to cope with stress can be the difference between managing your stress or letting stress manage you. Meditate, daydream or just let your mind go. It can help you to relieve stress naturally . You can also incorporate breathing exercises while focusing on the imagery. Breathe slowly in through your nose and out slowly through your mouth, and be wiling to let go of stress. Breathing exercises can provide immediate release from stress and anxiety. Browse the site and visit our breathing exercise page for several breathing exercises to deal with stress.
Ways to Relieve Stress Fast

Yoga also offers a series of breathing exercises which is another natural way to relieve stress fast. Our Yoga page provides a link to some very good posters of Yoga poses and other teaching tools to help you relieve stress using Yoga poses. Good Yoga illustrations are not easy to find. The Yoga posters and the Step-by-Step Yoga DVD on our Yoga page are very descriptive and useful for beginners.
If you just want to focus on relaxing our relaxation exercises page has some very effective relaxation techniques. These exercises can help you feel completely relaxed and relieve the stress that builds up in your body and muscles.
Our relaxation exercises are also very helpful to get those stress knots out of your shoulders, neck and back. We also have a page focused on crying that may give you a different perspective of this natural stress relief remedy.
To relieve stress coupled with depression visit our light therapy page, to bathe your
stress away visit our Epsom salt page. You can also soothe stress and depression away by visiting our aromatherapy or self hypnosis pages. You can also just play your stress away with our relieve stress game. Browse the navigation bars and find the stress relief activities that work best for you.
Don't Let Stress Rob You
You will discover a variety of activities for stress relief here at Tranquility is Yours to help you find stress and anxiety relief and teach you how to release stress. Browse the site for stress help, stress tips and stress relief management.
Stress can rob you of the joy you should be experiencing in life. Don't let stress rob you. When you feel anxious, stressed or tense; take a moment for quiet meditation. It can help you respond in a positive manner to the dynamic situations around you.
How stressed do you think you are? If you think your level of stress is serious, consult your physician. But if you think you can take charge of your stress, Tranquility is Yours can help you learn how to relieve stress naturally .
Also See:
National Institute of Health Fact Sheet on Stress
WebMd – Guided Imagery Stress Management Center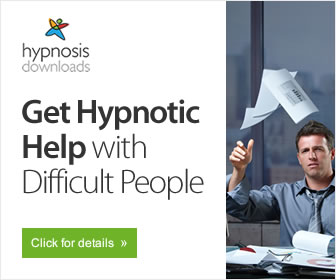 Save
Save
Save
Save
How to Relieve Stress Naturally
was last modified:
March 4th, 2017
by